in tillage, as in love, it is necessary to reach a certain depth
DeePLOW
UNIQUE TECHNOLOGY
The unique DEEPLOW technology allows you to control the depth of immersion of an agricultural implement with high accuracy during tillage.

A set of sensors is selected taking into account the design features of the units.

DEEPLOW
SECTION-BY-SECTION MEASUREMENT 

The DEEPLOW solution measures the immersion depth of an agricultural implement for each section and takes into account the individual characteristics of your equipment.

The control is carried out in separate sections from left to right or by the control points of the sinking in the front and rear parts.

DEEPLOW is able to work with inverted aggregates.

DEEPLOW
CENTRAL CONTROLLER
All data from the sensors goes to the central controller - the real brain of the system.

The big advantage of the DEEPLOW solution is the processing and filtering of the received data directly on board the unit.

Thus, high measurement accuracy is achieved even when plant residues enter the measurement area.

INSTALLATION DIAGRAM
DEEPLOW is suitable for any unit
MOBILE APPLICATION
ANDROID APPLICATION DEEPLOW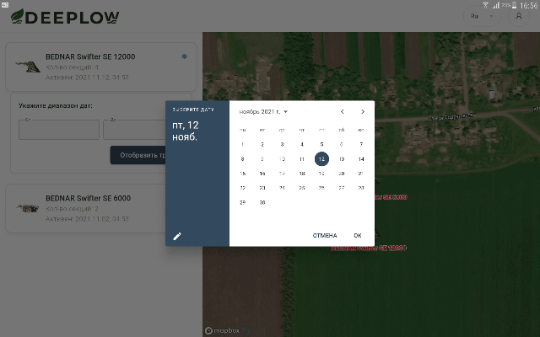 ANDROID APPLICATION DEEPLOW
Quality performance of tillage operations in online mode. A convenient application will show the operation of all your trailer units, regardless of brands and design features.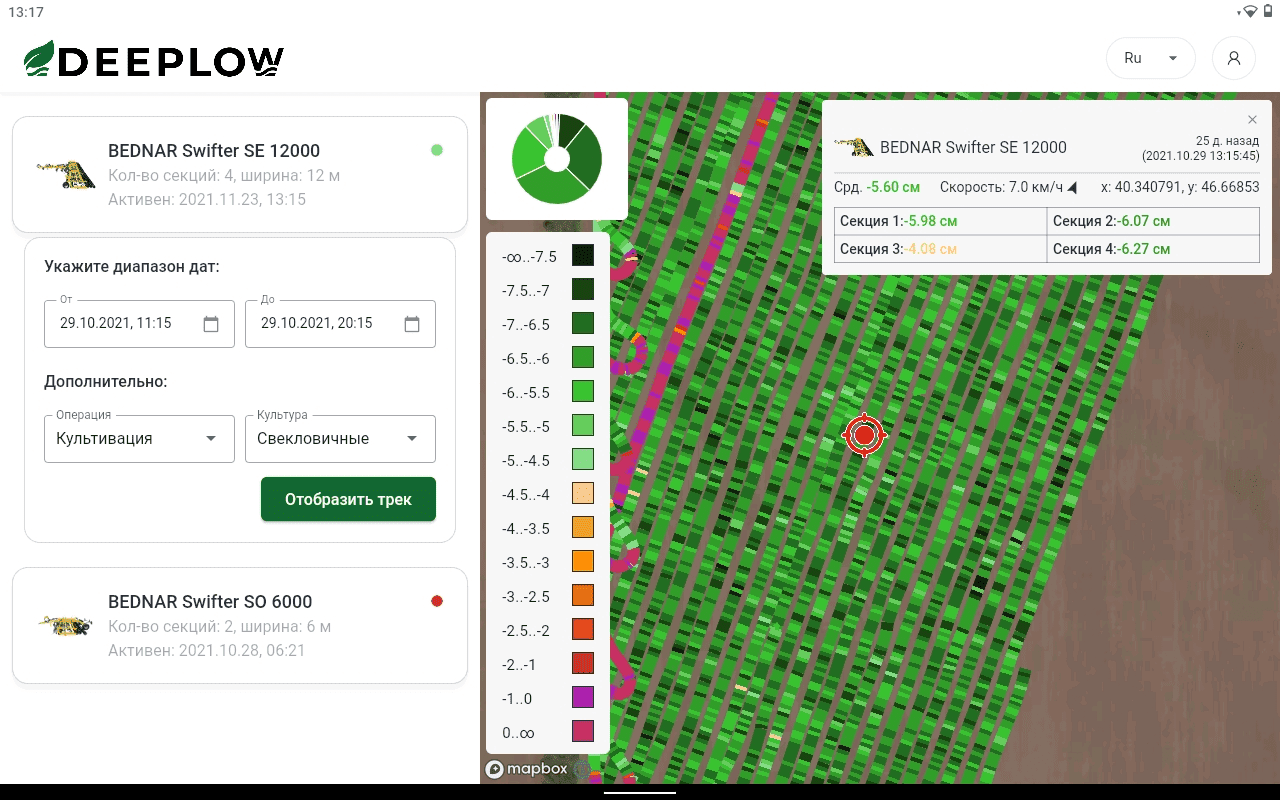 online control of the depth of immersion of agricultural implements
Now an agronomist, in online mode, can assess the quality of tillage using the Deeplow platform. The application allows you to see the data for each section and build a track taking into account the depth of processing.
Contacts
DEEPLOW is a unique platform for monitoring and controlling the depth of tillage
Rostov-on-Don, Chehova, 62, Russia